FOP SYMPOSIUM 2005: REVIEW #13
Mel, from A Wild Young Under-Whimsy, we are sorry! Every time we see you out and about in Melbourne in your capacity as girl-about-town we have some outrageous excuse as to why we haven't put up your Symposium contribution yet. It is up now! We don't know about her appraisal (we'll give you "thin and amateurish vocals" in a minute) but we are obviously as pleased as punch to have someone as smart, modish and wry as The Mel along for any round-table that we are incompetently convening. (Read this if you're even slightly confused.)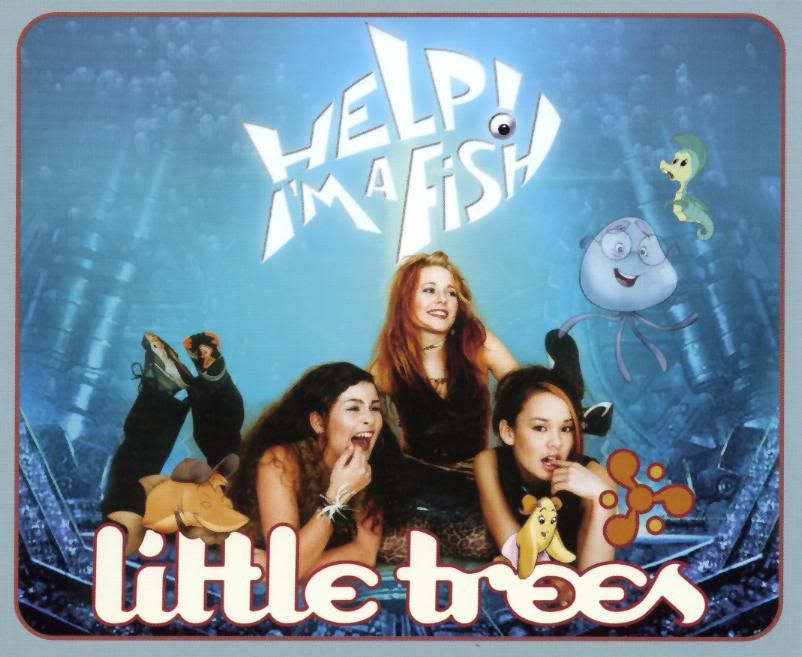 REVIEW BY MEL FROM A WILD YOUNG UNDER-WHIMSY

As far as novelty songs go, this is one of the more pointless and disposable. What a ridiculously catchy chorus. (I still have it in my head right now). I also like the rhyming of "notion" with "potion". But I can't help being seized by a futile desire for logic. If she is a fish in the deep blue sea, then she shouldn't need anyone's help - it's her natural environment, for crying out loud! But of course, there is little place for logic in the world of popular music: who could forget how Blue once groped for legal metaphors by warbling, "And if you thought you had me fooled / I'm telling you, objection overruled!"

As far as actual musicality goes, it seems the spirit of Steps lives on! And here I was thinking that bouncy synthesised beats were so terribly late-90s. But the vocals make Steps sound like Whitney Houston. They are thin and amateurish, as if recorded by somebody who got to the final stage of Australian Idol selection but bombed out before the live series. File between the Fast Food Rockers and the Star Girls from Planet Groove (remember the fat one in purple?).