HER VERY GREATEST HATS
Yes, it's the horse-racing and we could not care less, frankly. We would probably like it if we had an invitation to the Emirates marquee, but there appears to have been an administrative oversight and so we will stay home tomorrow and sulk manfully instead.

The only good thing about the Spring Racing Carnival is that it appears to be the raison-d'etre for this following amazing piece of just-released digital media: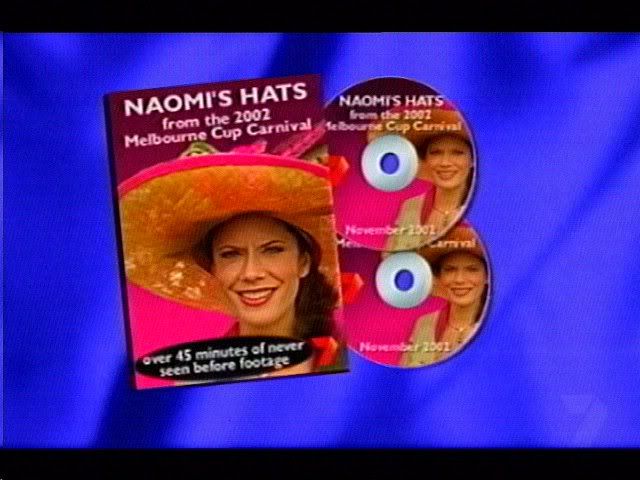 What's this? Channel 7 have released a double-DVD compendium of Naomi Robson's hats that she wore at the races during 2002? Yes? Why, we'll TAKE IT. WE'LL TAKE TEN!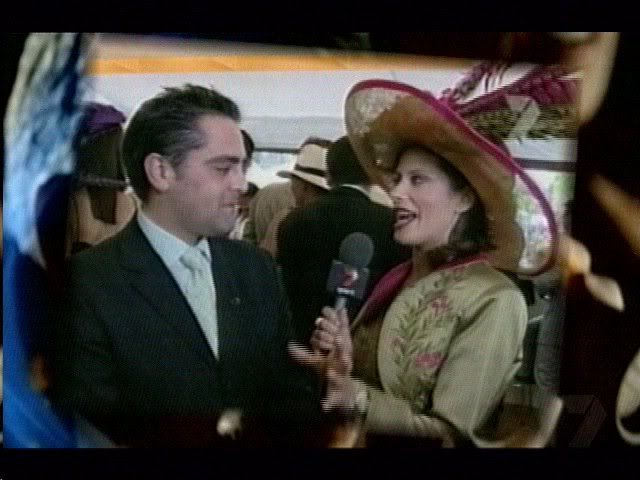 I am so FUCKING CLASSY in this hat! Look at me, at the races! Honk honk!

(Tipoff via Frozensuperstar over at Sayhey)