HAIR APPARENT
You know, we bloody hate Paulini. Remember her? Australian Idol series 1 Hillsonger with an album of ballads and an axe to grind (for Jesus). Anyway, she's BACK, and we're SO excited. Look, can you, at the stills from the video for her probably-terrible new single "Rough Day":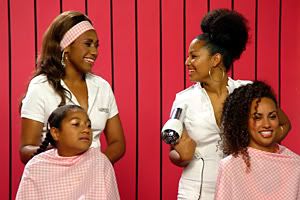 Girlfriend is doing hair! With her girlfriends!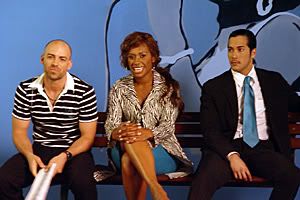 She misses the bus BUT DOESN'T SEEM TO CARE MUCH and why would you really.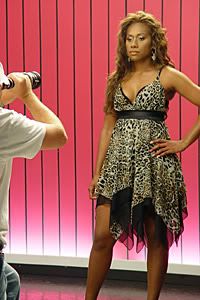 How terrible this is in all available respects.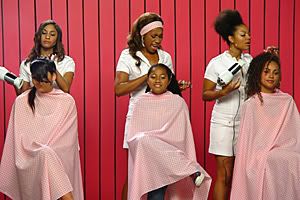 Did we mention hair is done in this video.

So anyway, doesn't this look quite spectacular? As you can tell we're really quite conflicted. If our poor little brains were to do a printout of our collated views about all this, it would look a bit like this: "This single will be great! She is just shithouse! Look at all that pink! This is the best thing in Australian pop all year! We hate Paulini! We hope this makes number 1! The Australian pop music scene is a fucking disaster except for The Veronicas, Rogue Traders, Dannii Minogue and POSSIBLY THIS SONG! Go away Paulini you fundamentalist Christian lunatic!" In summary, we haven't even heard this song AND WE DON'T EVEN WANT TO AS IT'S MOST LIKELY GHASTLY. But there's a cute video and that is very good (unless it isn't at all).