FOP SYMPOSIUM 2005: REVIEW #2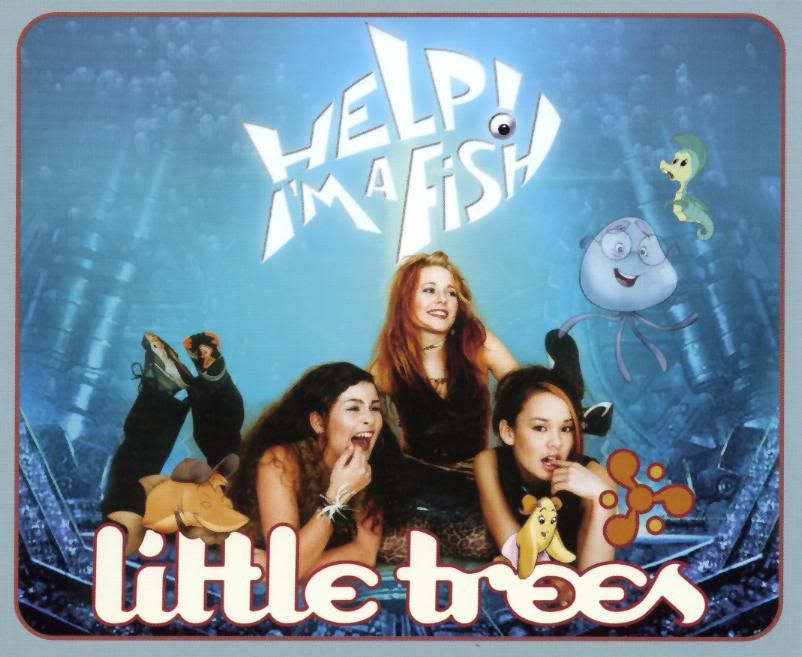 REVIEW BY BLACK WIND FIRE AND STEEL, FORMERLY OF I'M ON YOUR COMPUTER
MEET A STUPID SHARK
Hey - hi. I'm here to provide a Critique to my tremendous friend/s of Fop Department!
"GET TO THE POINT"
Please see below.
§ 1.1 - Introduction:
Who among us hasn't been magically transformed into an Fish, it's all over Art and Literature, a formative experience of Life. 'What would you do, if I sang out of tune' etc.
It's so taboo to talk about it, mainly due to
a legacy of Colonial Oppression
Racism. Well I say the time has come to exclaim
Fuck Racism!!
, let's deal with it right now, what better way than the new Anthem of Danish, Deeply Traditional Ballad
'I'm Now a Fish (a Medical Emergency)'
.
'I just had a drop of Magic Potion, See inside for Details'§ 1.2 - Synopsis
Basically this track deals with being turned into a silly ole Fish by the vagaries of chance. And then having to cope with the chilling ramifications, eg:
1. 'I will never again listen to a Requiem of Mozart etc'.
2. 'I am now a Fish. Grrreat'.
There are other ramifications. Can you think of any more ramifications?
§ 1.3 - Suggested Outcomes
My proposed solution for the hapless victims is just to chill out and come to terms with life as a Fish. Swim around and enjoy yourself to the fullest. It's not so bad, unless of course you had unfinished business as a Human. Typical - I'm no Racist, but Fish are so fucking disorganised. Luckily they can be eaten by Humans (also by other Fish, Bears, Otters and Seafaring Birds). I might eat one right now.
GOOD LUCK, YOU POOR LITTLE FISH!!