FOP SYMPOSIUM 2005: HELP, I'M A FISH! (I'M A LITTLE YELLOW FISH)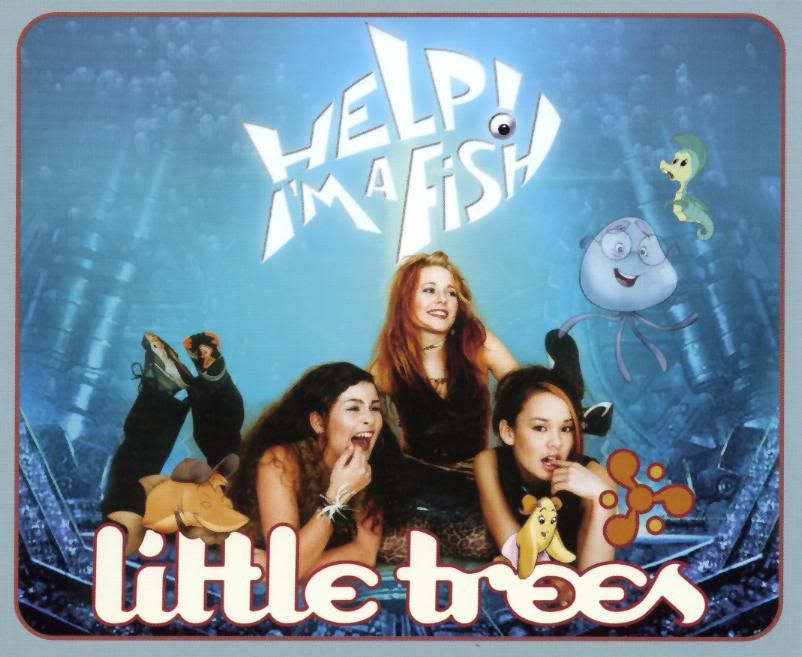 There's no two ways about it - "HIAF!(IALYF)" has it all. A killer melody, beautiful harmonies, a place on a film soundtrack (the Danish anime film "Help! Eich Bin Ein Fisch", we understand). It has a chugging, merry "vibe". It has swirly bits throughout the verses which culminate in the insistent-but-satisfying chorus. It has an exquisite end-section where the backing vocalist harmonies are COMPLETELY EXPOSED. Let's look (a bit) closer, shall we?

0.02 - 'Sung down the phone' opening bit. Never goes astray.
0.14 - Bang, bang, bang, bang. Here comes the chorus, you'd imagine.
0.18 - Oh yes.
0.32 - Opportunity for a little dance before the verse commences.
0.46 - "Do you wanna know how, everything I knew has changed?" An urgent cautionary tale is about to be told. Swirly bits.
1.00 - (exclaimed) "You're a fish!" HOW HILARIOUS
1.08 - Chorus again! Hurray
1.26 - Lyrically, we have various bits of marine imagery here, which is nice and consistent.
2.12 - "Help me, help me, I need a rememdy." This bit is almost a bit irritating, but it doesn't last very long which is lucky.
2.22 - The bridge is all a bit atmospheric and moody! And there's a strange key that it modulates into which we can't quite get our heads around.
2.34 - Bang. Bang. BANG BANG BANG BANG. This is the bass drum going back into the last lot of choruses (chorii?)
2.38 - The backing vocalists seem more prominent now, which is nice.
2.41 - "Won't somebody!"
2.49 - "Won't somebody!"
3.05 - EXQUISITE END BIT. What you get here, is all the harmonies, without the melodies! You have a few options in respect of this part. You can sing the lead vocal over the top yourself for a spot of fancy karaoke. Or you can merely admire the pretty harmonies and have a bit of a think about those. Either way, tops.
3.22 - Emphatic ending!

Yes, those "three talentierten girls" have come up with an utterly winning sugar-pop blowout that probably killed pop forever. But what do our blogger mates think of it? Over the next week or so, we'll be putting up the reviews that some of the most brilliant blogs on the electronic lattice have kindly busted out for us at our request. The first will be later today. BUT WHO WILL IT BE! Jessica from Into The Groove and Poptastic We'll decide shortly...