KILLEEN AND JERK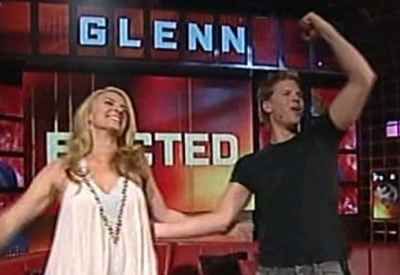 Well, this was all quite good, wasn't it! And bringing Michelle out to impersonate a Jerry Springer guest was inspired (in an Australian-TV-has-nothing-original-so-what-can-we-copy-please sort of a way)! (When we say that, we are speaking relatively. It was quite excellent in comparison to the tepid, predictable carry-on that has characterised Australian BB in recent years. In comparison to what's going on in the genius UK "rendition" of BB at the moment, it's the equivalent of waiting for Mel B to sell an album.)

Also: Vesna is safe, AND she is completely, completely fantastic: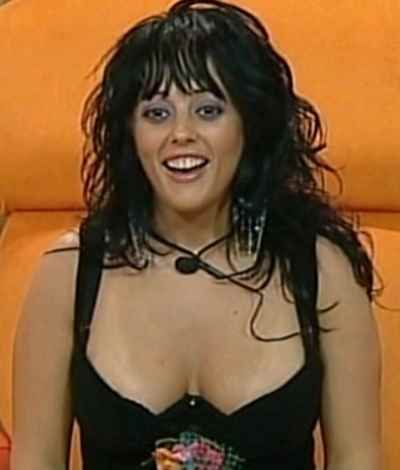 PLEASE PROTECT HER, viewers! And you might want to help poor Tim too, after reading THIS little piece about Dean's fury that his repulsive interest in poo-smearing was thwarted by Tim.

Finally, even though it's all kind of gone "to shit" (haaa) on BB05, we are still perversely buoyed by this (despite it being just as much the handiwork of the suburban teenage girls as the infuriating frequency with which women are evicted from this show, week in week out):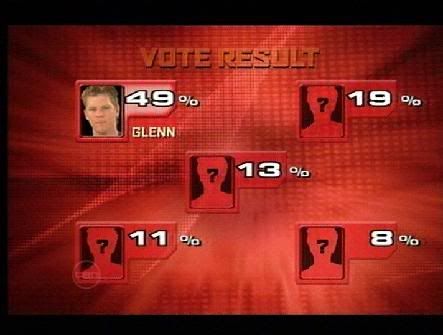 Oh yes.
Is Glenn actually slightly retarded

Also, Ausculture has a very good take on last night's eviction over here. Very good!