TODAY IS COLLETTE ROUND THE WORLD DAY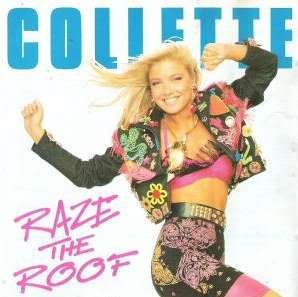 Today is the last day for this, and we might be too late, but our good girlfriends have recently pledged to sponsor a starving tot if enough websites mention Collette. We should note that we LOVED Collette, and her 1989 acid house version of "Ring My Bell" could only be described as "ethereal". Possibly. She was certainly the most fun that non-Minogue Australian pop has had between the years 1985-1998, and we are pleased to be a (belated) part of this cross-net challenge! (Things went bad for Collette when the entire nation turned on her when she cut off her hair and made a second album, as you would surely have gathered by now. This is reflective of many things that are wrong with this country, and we will remember the good Collette times, rather than the bad.)

Happy Collette Round the World Day!